At Sunday River Real Estate, we encourage home inspections. Although buyers and sellers are adverse parties in real estate transactions, each can benefit from the knowledge an inspection provides.
For the Buyer
An article from realtor.com – a Sunday River Real Estate favorite – walks buyers through the home inspection process. When on the hunt for a new home, the excitement of looking should not forgo the important questions every buyer should ask. Upon inspection, buyers should question if issues uncovered are major or minor. If considered a minor problem, are they purely maintenance for any new homeowner? If major, should an expert opinion inspect said project?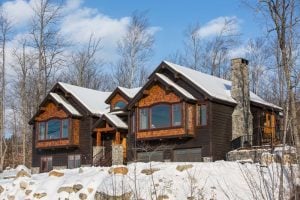 Over the course of buying a new home, our goal as Realtors is to help you make the best decision for you. The inspection results lead the next set of questions we encourage buyers to ask; are the issues minor enough to release the inspection contingency and proceed to close? Or, is it necessary to ask the seller to make repairs and/or offer the buyer a monetary concession at closing to cover the cost of repairs?
For the Seller
In previous experience, we noticed the key to success means avoiding the second tier of negations. We accomplish this by offering the seller the chance to complete a home inspection prior to listing. For the seller, it is an opportunity to either make the repairs prior to listing their property or outline the existing issues in the property disclosure.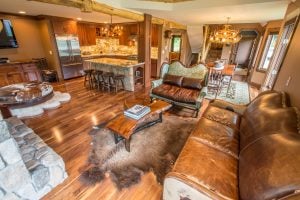 After the home inspector prepares a report for the homeowner, which highlights any needed repairs, the seller decides whether or not they want to make those repairs. This affords the seller a clean building inspection to share with potential buyers; and an opportunity to improve the purchase process for both the buyer and seller.
At Sunday River Real Estate, we believe home inspections are a vital step in the process because knowing your new home and the work that needs to be put into it is important. We are here to help.