Buying your home is a journey and for that, you need your own real estate agent, a licensed professional who is familiar with local home values, neighborhoods, real estate trends and can write an offer and negotiate on your behalf.
When finding your new home, try to think of your agent as a therapist/consultant/collaborator all in one. A good agent will interpret housing data through the filter of your unique search and explain what is important and why. In addition, they will help you reach your goal and connect you with their team of trusted experts. Making sure that they take these responsibilities seriously is important. Try reaching out to an agent sooner in the process rather than later. Doing this will put you on track to finding your new home.
How do I know if I have found the right agent for me?
There are two key qualities you'll want to look for in an agent:
Local expertise: Ensure your agent is familiar with the region they are buying and selling within. This includes knowing and understanding the neighborhood home values, trends, and location of local amenities nearby. Additionally, your agent should be able to inform you of local geographic features such as floodplains. These details are not to be missed in the buying process, especially by your agent. If you notice an agent appears to be winging it, or, not informed on the area they work within, keep looking.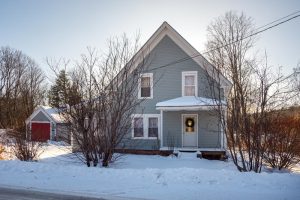 Responsiveness: The homebuying process can be stressful. Your agent is there to help you through the process and, make it as seamless as possible. Over the course of searching and finding your new home, you will have many questions. From finding the house and placing a bid, to submitting and producing important documentation, there are various steps to be completed. When contacting and working with a prospective agent, take note of how quickly (or slowly) your agent responds to you. If you contact a prospective agent online or by phone and you do not receive a response in a reasonable amount of time, keep looking.
All in all, it's important to keep an open line of communication and make sure that your broker is a good fit for your home search. As experts in the region, and the official real estate agency of Sunday River Resort, our real estate team is a great choice for buying or selling.