Have you been considering buying a condo but weren't sure about the details specific to purchasing in Maine? Condominiums associations have varying rules, regulations, and fee structures that differ from buying a single-family home, but your broker can help you navigate the buying process with ease.
The Maine Condominium Act does a great job protecting buyers of condominiums in Maine. It requires the seller of a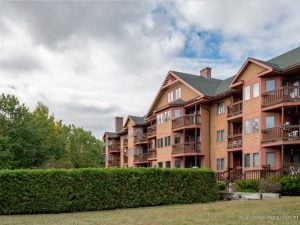 condo to provide a copy of the current Condominium Declaration, Bylaws, Rules/Regulations, and an original resale certificate. The condominium association is responsible for providing it: it includes the amount of current condo fees and when they are due, anticipated expenses, the capital reserves, and copies of the most recent balance sheet and operating budget.
Additionally, the association will need to sign off on a pending sale on all area condominiums. By Maine law, the buyer has five days from receipt to review this information. If the buyer finds any of this information unacceptable, he/she may cancel the contract. Any fees charged by the association for this are to be paid by the seller.
Buyers should also be provided with what is included with condo fees such as water, sewer, heat, electricity, exterior maintenance, and trash removal to name a few. The interior of the condo from the sheetrock in is the owner's responsibility, including windows.
Sunday River Real Estate will provide you with all this information, as well as association minutes, so you have the inside scoop before you buy. Schedule an appointment with us today to view available condo listings in the area.