Since opening non-binding reservations for Merrill Hill and Dream Maker Lodge on September 8, inventory is nearly 50% reserved for each development. But prospective buyers aren't the only ones excited about these new ownership opportunities, available exclusively through Sunday River Real Estate. We're moving right along with road construction and site tours of Merrill Hill as part of Sunday River 2030.
Road Construction
We've begun a six-week project to extend the existing roads on Merrill Hill to reach the very top. This road connection will be a crucial piece to accessing the available home sites in this neighborhood.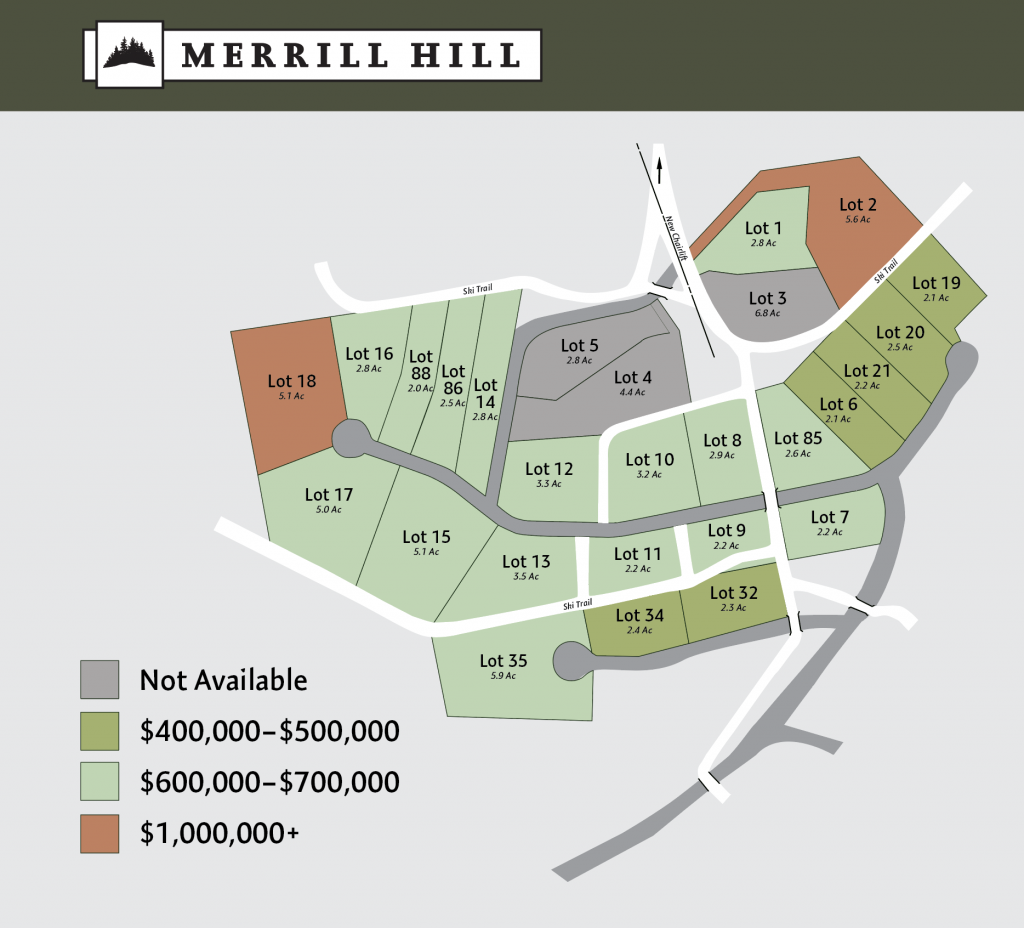 Tours
If the roads are still under construction, you might be wondering how we're doing tours. Sunday River Real Estate is riding in style with this all-terrain vehicle, followed by a short hike to the top of Merrill Hill.
To tour Merrill Hill with a broker, contact Sunday River Real Estate. We also have a flagged 3-mile hiking trail to explore. Leaving from the base of the North Peak Express, travel up the work road, where you'll also pass the building site for Dream Maker Lodge. Take a right after the log yard up a logging road to a gravel subdivision. The trail will have red-flagging to guide you to a spectacular view at the top, complete with Adirondack chairs to take in the view.