Why Choose Us?
We know you have many options when buying and listing your home in the Sunday River region, but what our slopeside office and experienced brokers can offer you during this process is unsurpassed. Here are our top reasons to buy or sell with Sunday River Real Estate, the official agency of Sunday River Resort.
Insider Knowledge
It's simple. At Sunday River Real Estate, we have the inside scoop. You may think having some of New England's best trails (and the most dependable snow) in our backyard is reason enough, but there's more. When it comes to resort happenings, services, and programs knowledge, we know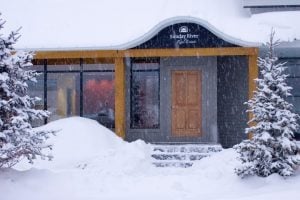 how to sell your property, and we pride ourselves in the ability to connect buyers with a property exceeding all expectations
Our Expansive Network
Our database of buyers is second-to-none, thanks to our slopeside office. Located at the base of South Ridge Lodge, we watch over half a million guests walk through the Sunday River's doors each year. Serving as the official real estate agency of Sunday River, we have the ability to directly and immediately reach into our vast customer base.
An A-List Team of Brokers
With four full-time brokers on our staff, we guarantee a professional and positive experience. At Sunday River Real Estate, there are no sales agents, associate brokers or weekend warriors—just a group of fully-equipped brokers.
As full-time brokers with a wealth of market knowledge, we are here to serve the Sunday River community and all who wish to play a role in it. With such a strong team, we can confidently work with you on pricing strategies, staging, and negotiating offers all leading to conclusive results.
A Designated Marketing Department
Since we are directly associated with Sunday River, we also benefit from their marketing expertise, allowing us to reach a greater audience. This includes featured listings on Sunday River TV 1301 and on-mountain awareness campaigns such as lighted signs in all three base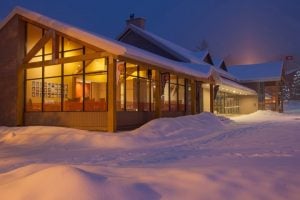 lodges, on-trail signage outside of ski-in/ski-out hotels, and signage at the tops and bottoms of select chairlifts.  No matter where you are on resort property and in the Sunday River area, we are there to advocate your home listing!
365 Days of Service
As a fully operational year-round company, we are here to serve you 365 days a year. Located in the Welcome Center of Sunday River's most visited base lodge, our office features a listings wall that is updated regularly. In addition to up-to-date listings, you'll notice our digital slideshow promoting new listings further in depth.
With Sunday River Real Estate we offer you and your home listing a top-notch experience. Our individual broker assistance, entire team's dedication and power of promotion thanks to the Sunday River team, will assure the very best Sunday River Real Estate experience.