Your brother and sister-in-law just moved into their new ski cabin just in time for the New Year, and you are at a loss for what to get them as a housewarming gift. Whether it is a new mountain home or a cozy condo for weekend trips, Sunday River Real Estate has a few ideas both functional and decorative for any new homeowner.
Personalized Family Ski & Snowboard Mugs
A mornin' cup of Joe is just what we all need before hitting the slopes. So, why not drink from personalized Family Ski & Snowboard mugs? A sweet and thoughtful addition to any ski chalet, these mugs are personalized from hair color all the way down to the skis or a snowboard.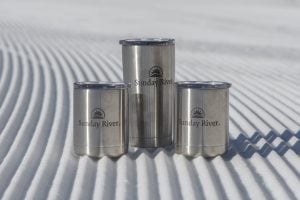 Rabbit Automatic Electric Corkscrew
A favorite among any wine connoisseur, Rabbit products pride themselves on creating effective gadgets for anyone wine-lover. The Automatic Electric Corkscrew can open up to 30 bottles of wine in one charge; more than plenty for any housewarming celebration.
Uncommon Paws Gift Basket
Your new friends have everything they need in their new home but, we cannot forget their four-legged companion we all love to play with! Support local pet stores with a welcome basket from Uncommon Paws in Portland, ME. Lucky the family canine will feel much more at home in his family's cabin playing with his new Zogoflex Dog Toy!
Metal Bendy Straws
Some metal bendy straws paired with the mixings for afternoon Bloody Mary's is the perfect housewarming gifts for family or a friend. This 2-in-1 gift idea makes for the perfect eco-friendly and savvy housewarming surprise.
Aromatherapy Essential Oil Diffuser
Any new home, whether new construction or 30 years old, should feel like yours. What better way to create a holistic and welcoming environment than with essential oils filling the air? Amazon's Wood Grain Diffuser is both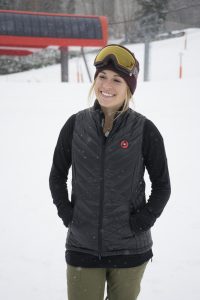 decorative and functional for any new homeowner.
Olive Lover's Gift Box
For any charcuterie board lover and host, the Olive Lover's Gift Box is packed with olives, olive oil and serving trays. Pair with a bottle of wine, and you can start any housewarming gathering off on the right note.
Amazon Echo Dot
Help get the party started with an Amazon Echo Dot. The 2nd generation is available in two colors and will be sure to bring the dancing tunes all night long that the kids and the parents will enjoy.
Décor from Their Happy Place
When in doubt, a trail sign or cozy blanket from Sunday River Sports will help them celebrate finding their Happy Place in a new home. Each on-mountain location has unique home and apparel items that will make the perfect gift.