Have you have started to look at houses and haven't been able to find just what you are looking for? Have you thought about building a new home but quickly dismissed it because you thought it would be too difficult to manage from afar? The building process may not be challenging as you think.
For a small town, we pack a powerful punch when it comes to construction. We have a number of experienced, quality builders in our area to choose from, most of whom are accustomed to working for customers who live outside of the area. We also have a large building supply company, a kitchen design store, and house designers that offer outstanding, personalized service.
There are plenty of advantages to building that might sway you to reconsider. One of the biggest upsides to building is that you can get exactly what you are looking for. With the option to choose your own design, floor plan and finishes, you can create a home that is best suited for you. In addition to getting a home that matches your lifestyle, you can personalize your home by picking out everything from the color of your siding to the hardware on your cabinets.
And with plenty of quality building lots in our area to choose from, you can find just the right site for your vacation home.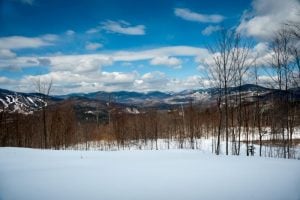 Some other advantages of building a new home:
• Energy efficiency
• Fewer repairs and maintenance costs
• Option to spend more on features and amenities that you care about most and less on those that you don't.
• Control over how the house is situated on the lot to take advantage of views, privacy, and more.
Still wary? Read about one couple's experience with building in this article from Zillow to see how and why they thought new construction fit their needs more.
As always, we are happy to help answer your questions and put you in touch with the right people to make your building process go smoothly so start exploring your options today.