If you are like most people, buying a home represents your single biggest investment. Whether you are in the market for your first home, an investment property or that perfect vacation getaway, you should enlist the help of a real estate agent who'll be able to provide you with expert consultation at each step of the buying process. The agents at Sunday River Real Estate are some of the most experienced and knowledgeable agents in the area.
Generally, finding and purchasing a property includes the following steps:
Define Your Goals, Research Your Options, Make Your Plans
Given that buying a home is such a big step, it's all the more important for you to educate and prepare yourself as much as possible in advance. This means clearly determining what kind of property you are looking for. And because buying and financing a home are so closely related, it also means examining your current financial situation and projecting how much you can afford.
Contact a Real Estate Agent
Buying real estate is a complex matter given that there are so many factors to consider and no two homes or transactions are alike. The real estate agents at Sunday River Real Estate will use their local knowledge and expertise to help guide you through the property search, financing, negotiation and transaction processes.
Get Pre-Approved For A Loan
Generally, it is recommended that you get pre-qualified for a loan before you start viewing homes with the serious intention of buying. The pre-approval process involves contacting a lender and authorizing them to examine your current financial situation and credit history. Having a pre-qualification letter in hand will ensure that as a qualified buyer, you'll be taken more seriously when you make an offer on a property. Real estate financing is available from many sources. Your agent will be able to suggest lenders who are familiar with the market area and have a history of offering excellent mortgage products and services.
View Homes And Select THE ONE
Simply put, the key to the home search process is knowing what you're looking for. Among other things, that means distinguishing between "must haves" and "like-to-haves". Homes can be very different in terms of layout, design, workmanship and other aspects. As you look at properties, you might find it helpful to make notes and communicate feedback to your real estate agent so that your agent can best assist you with finding the right property.
Make An Offer And Negotiate With The Seller
Now that you have found the property you'd like to buy, it's time to make an offer. The agents at Sunday River Real Estate use standard contracts that have been developed by the Maine Association of REALTORS. Your offer will be prepared on what is referred to as a Purchase and Sale Agreement, or P&S. The P&S enables you to specify a sale price and also includes many clauses for specifying various terms of the purchase, such as the closing date, your deposit amount, inspections and other conditions. Once you have written your offer, your agent will present it to the seller and/or the seller's representative. Generally, the seller will accept your offer, reject it, or counter it to initiate the negotiation process. Successive counter-offers, with deadlines for responding and meeting conditions, will be exchanged between you and the seller until a mutually-satisfactory pending agreement is reached.
Secure Your Financing
Once you have an agreement, it's time to go back to your chosen lender to finalize your mortgage details and make a loan application. Your lender will then order an appraisal and a title search, among other things. Once your loan is approved, the closing will be scheduled and the final closing statement, also known as the closing disclosure or CD, will be prepared by the closing attorney. The CD will include your closing costs, legal fees, transfer taxes and pro-rations for such costs as property taxes and association dues.
Close The Deal
If you've efficiently taken care of everything connect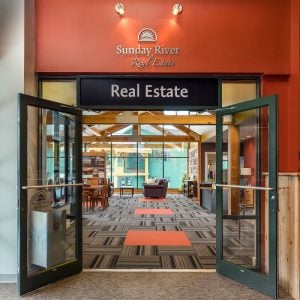 ed with purchasing your property, the experience of taking ownership will be a positive experience with no surprises. 24 hours prior to the closing, you'll be given the opportunity to look at the home to make sure it's in the same condition as when you signed the purchase and sale agreement. This is known as the final walkthrough. After you have done you walkthrough, typically on the closing date, you'll then go to the closing attorney's office to verify and sign all the paperwork required to complete the transaction.
Oh, and one more thing – you'll get the keys. In most cases, you will take possession on the same day that you close the transaction.