2019 is almost here, which makes it the perfect time to look back on 2018 and reflect on trends and changes in the real estate market. At Sunday River Real Estate, we are often asked what the local real estate market is like,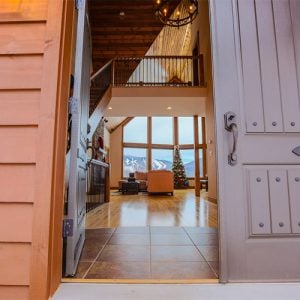 especially compared to hotbed market areas such as Boston or Southern Maine.  Typically, we follow the trends of the Southern New England market. This year, we seem to be a year behind those market areas and historically, our market trends are far less dramatic.
January of 2018 started off like many others with steady interest and sales after the New Year. By January, most skiers are settled in at their ski cabin for the season. This leaves potential buyers less inclined to purchase a new home until the end of the season. Activity started to accelerate in March as it usually does.
Slopeside Inventory
From slopeside inventory alone, there were 13 condo sales in the 3-month period from March 1 to May 1. A change from previous years, however, was fewer slopeside condos coming onto the market in the spring.  With a lack of supply, we saw fewer days on the market, multiple offers and higher list-to-sale price ratios in the slopeside market. Slopeside inventory remains lower than average, and for the first time in years, we are in a seller's market in that segment of the market.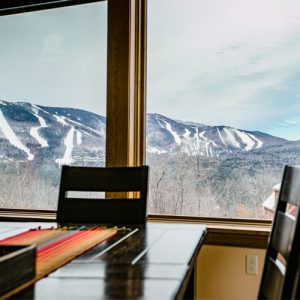 With shrinking slopeside options, many buyers opted to look at off-mountain condominium complexes such as Riverbend located on the Sunday River Road and Eden Ridge, situated in Bethel Village. Both of these complexes are great choices offering perks of their own.
Residential Homes
In the residential home market, the number of home sales in Bethel increased from 56 in 2017 to 68 in 2018. The median home sale price also went up from $212,000 in 2017 to $235,000 in 2018.  In Newry, both the median home sale price and the number of home sales remained relatively unchanged.  However, the number of active listings has declined from approximately 75 listings in December of 2017 to under 40 in November 2018.
Land
With a tightening inventory and fewer homes on the market, some buyers chose to purchase land to build. In Newry, there were nine lot sales in 2018, six of which were over $100,000, located in upper-end neighborhoods such as The Peaks and Peaks Village. This resulted in a rather dramatic increase in the average sale price from $48,000 in 2017 to $120,000 in 2018.  Additionally, we have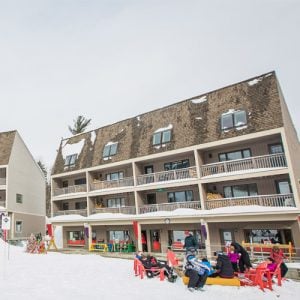 seen an upward trend in the sold to list price ratio.  After an overabundance of lots on the market for several years, lots are finally absorbing into the market, leaving a more balanced market.
With a hot real estate market, this prompts the question of a market correction in the near future.  Lawrence Yun, the chief economist of the National Association of Realtors notes he does not see a "major trigger on the horizon," to suggest a forthcoming market correction.
At Sunday River Real Estate, we aim to guide you through the process of finding a home. With a tightening market, it is important to work with a Realtor with experience and knowledge. Our goal is to keep you informed about the latest properties on the market, illustrate changes in market value and, help you find your Happy Place.
Give us a call today to get the ball rolling on securing your Happy Place!