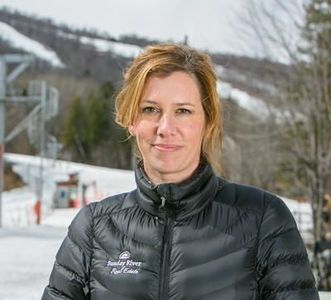 About Shenia Desroches
I moved to Bethel almost 20 years ago and have really sunk into its small town presence, enveloped in its natural beauty and landscape. Every day is a chance to go out and seek adventure and discover new spots of quiet sanctuary or with some good friends and plenty of shenanigans.
My two children, Ethan and Olivia, have enjoyed growing up in Bethel. We first came to Sunday River to ski as a family when they were little. Shortly after, I became employed here at Sunday River. It's been great to work in my own community and being part of the resort allows me to wrap work and play all into one.
A few of my favorite things:
Kayaking on the Andro and the "Big Rock" on North Pond.
Snowshoeing
Cookouts and campfires